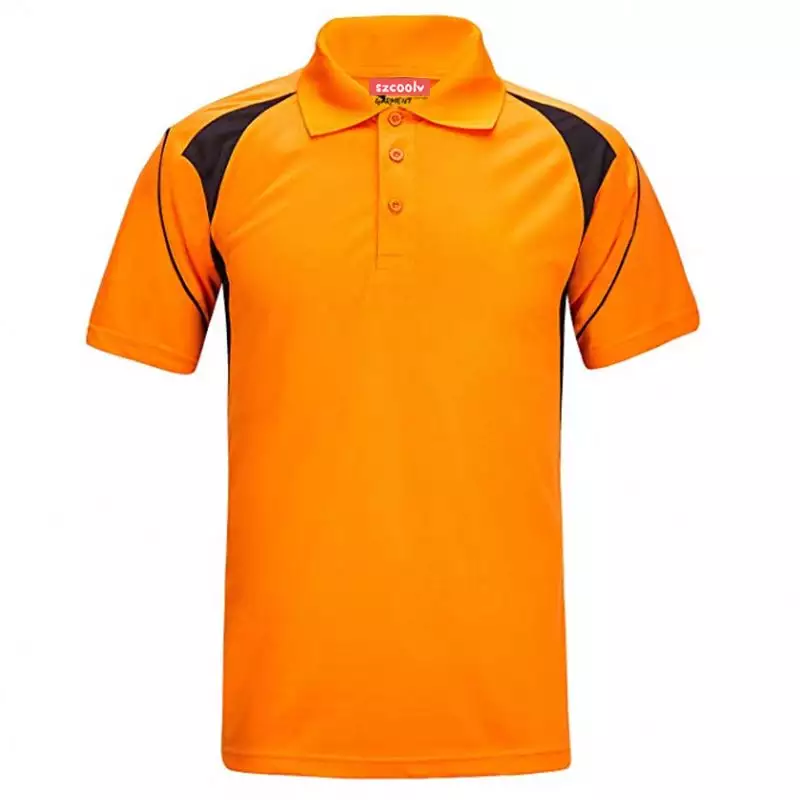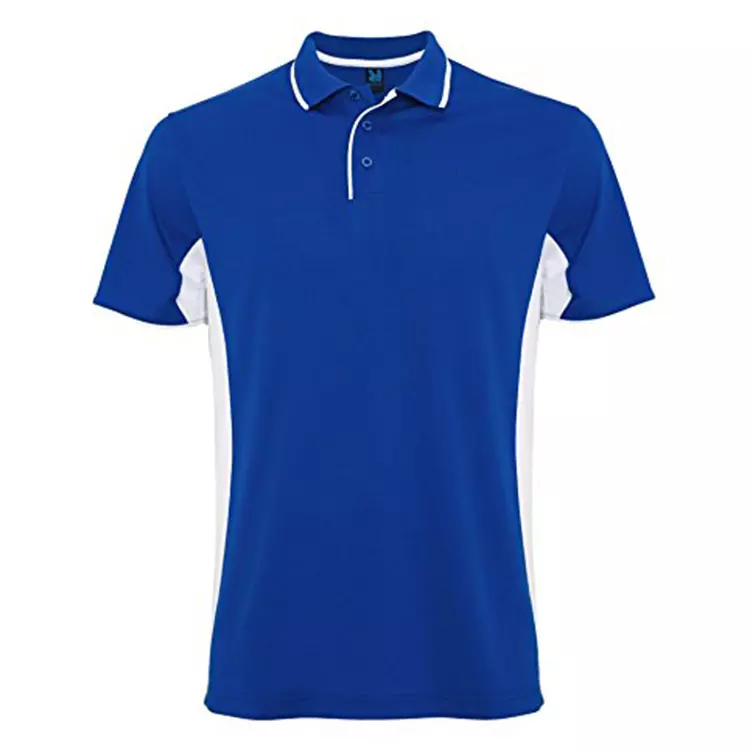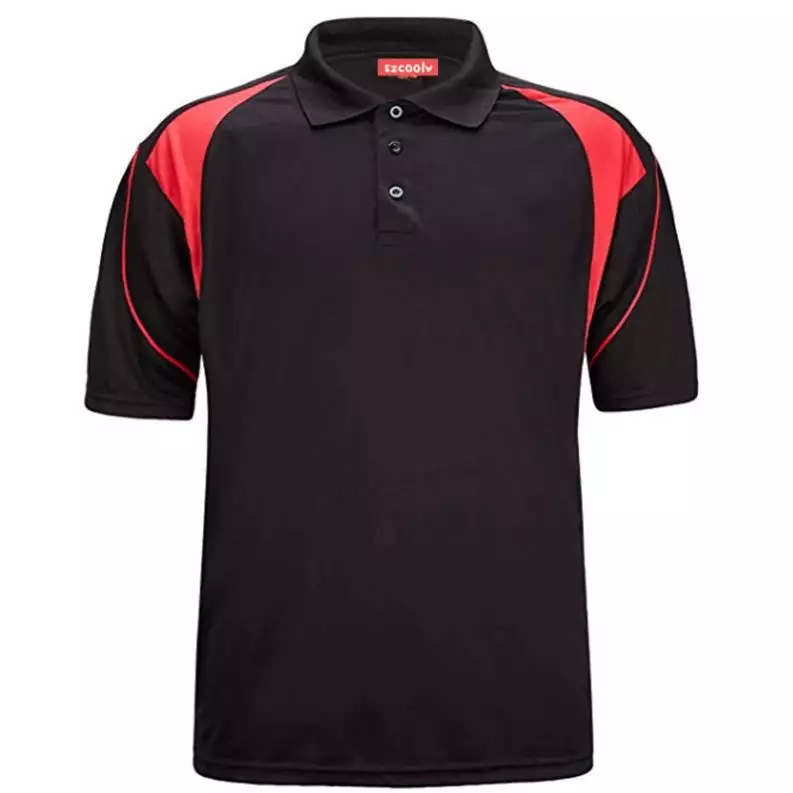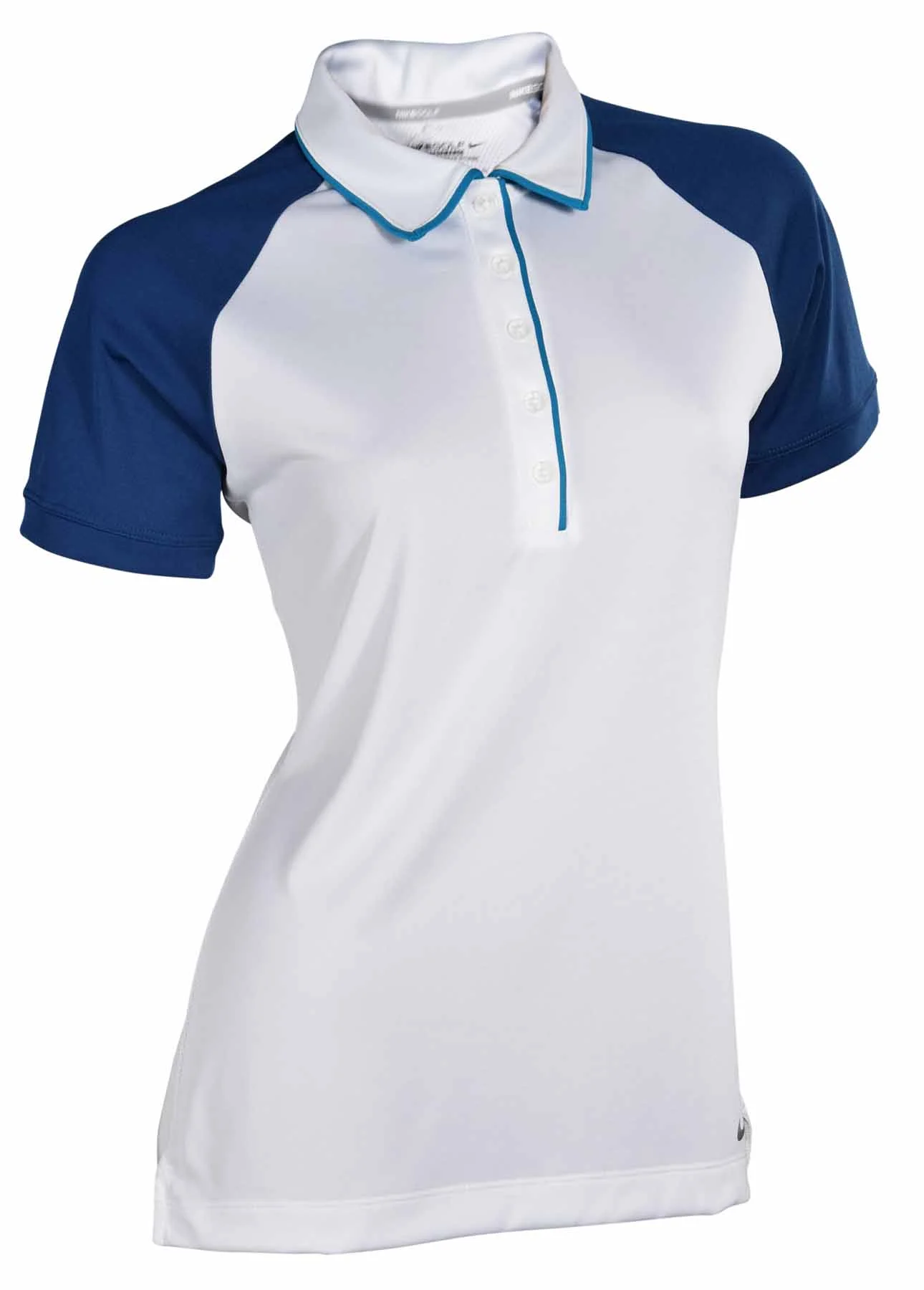 Dri-fit Polo Shirts Manufacturer
We are a custom-made polo shirts exporter in Bangladesh, offering manufacture of all sorts of clothing including Dri Fit Polo shirts according to customers designs and requirements. We also offer designing services, you just email us your idea and sketches, and one of our highly experienced designers will develop samples for your review. Our manufacturing teams are here to serve you better to get production done according to your requirements and delivery faster. We accept third party inspection if you want. Please send us your inquiries details to send you a quote and develop samples for your review.
Wholesale Dri Fit Polo Shirts
Are you looking for bulk Wholesale Dri-fit Polo Shirts Ireland for your brand? We at Siatex Provide Best Quality Blank Wholesale Dri-fit Polo Shirts Ireland with Shipping Worldwide
Product Capabilities
SiATEX – A Wholesale Dri Fit Polo Shirts Manufacturer Supplier from Bangladesh
SiATEX is a renowned wholesale Dri Fit polo shirts manufacturer supplier from Bangladesh. The company has been in the business of manufacturing and supplying quality apparel for more than two decades now. SiATEX has established itself as one of the leading suppliers of high-quality garments in the global market. With its strong commitment to quality, competitive prices, and reliable delivery, SiATEX has become a trusted partner for many well-known brands around the world.
The company specializes in producing Dri Fit polo shirts for men and women. These garments are made using advanced fabric technology that ensures superior breathability and comfort even during strenuous activities such as running or playing sports. The fabric used is lightweight yet durable, making it perfect for active lifestyles. It also features moisture wicking properties that keep you dry and comfortable all day long.
SiATEX offers a wide range of Dri Fit polo shirts in various colors, sizes, designs, and styles to suit different tastes and preferences of customers. All products are made with utmost care using premium materials to ensure maximum customer satisfaction. The company also provides customization services so that customers can get their desired designs printed on their garments as per their requirements.
The team at SiATEX is highly experienced in garment manufacturing processes which makes them capable of delivering high-quality products within short timelines without compromising on quality standards or customer satisfaction levels. They use advanced technologies such as CAD/CAM systems to ensure accuracy throughout the production process while maintaining strict quality control measures at every stage to guarantee top-notch results every time they deliver an order to their clients worldwide.
Apart from Dri Fit polo shirts, SiATEX also produces other types of apparel including t-shirts, hoodies, shorts, pants etc., all made with superior fabrics that offer great comfort along with durability and style at an affordable price point compared to other manufacturers in the market today . The company also offers OEM/ODM services for customers who want customized clothing solutions tailored specifically according to their needs and requirements .
At SiATEX , we believe in providing our customers with exceptional service along with top notch products . We strive hard to meet our clients' expectations by providing them timely deliveries , competitive prices , excellent customer service , reliable after sales support , etc . Our goal is always to exceed our client's expectations by delivering quality products on time every single time . We take pride in being one of the most reliable wholesale dri fit polo shirt manufacturer suppliers from Bangladesh.
Dri Fit Polo Shirt Manufacturers & Wholesalers
Dri-Fit polo shirts are highly popular among athletes and sports enthusiasts due to their superior wicking capability, which helps to keep the wearer dry and comfortable even during strenuous activities. As such, numerous manufacturers and wholesalers of Dri-Fit polo shirts have emerged in recent years to meet the growing demand for these garments. These companies often specialize in producing high-quality products that offer superior comfort, performance, and style. For example, some manufacturers may focus on creating stylish designs with moisture-wicking technology or advanced fabric technologies for extra durability. Meanwhile, other suppliers may provide a wide range of options from basic pieces to luxurious ones. Additionally, many of these wholesale suppliers also offer OEM (original equipment manufacturer) services or private label manufacturing for those looking for customized Dri-Fit apparel solutions.
Supplier of Dri-Fit Polo Shirt in USA, Australia, Canada UAE
The demand for Dri-Fit polo shirts is continuously increasing in countries around the world including USA, Australia, Canada and United Arab Emirates (UAE). A vast number of retailers as well as online stores carry these garments across all four countries which makes them easily accessible to customers everywhere. There are multiple brands that specialize in making different styles of Dri-Fit polo shirts ranging from traditional cuts to more contemporary looks with interesting prints and patterns available at various price points catering to different budgets and preferences. Customers can find reliable suppliers of these products who provide quality materials along with excellent customer service ensuring an enjoyable shopping experience every time they visit the store or website offering this product range.
China Dry Fit Polo Shirts Manufacturers & Factory Suppliers
China is renowned for its vast selection of clothing production facilities, which offer a wide variety of apparel items, including Dry Fit polo shirts. This abundance of options allows buyers to easily find Dry Fit Polo Shirts that meet their specifications, while still keeping prices low due to the competition between Chinese factories. Additionally, Chinese manufacturers often provide custom tailoring services that allow buyers full control over the design process, so they have the freedom to create their own unique style solution when purchasing a Dry Fit Polo Shirt from China.
Womens's Dri Fit Polo Shirts Wholesalers & Manufacturers
Women's dri-fit polo shirts are becoming increasingly popular among female athletes seeking a lightweight garment with maximum breathability that keeps them cool during physical activity. There is now a wide range of designs, cuts, sizes, fabrics, and colors specifically for female bodies available from wholesalers and manufacturers. Many reputable brands have created innovative technologies using special materials with moisture wicking capabilities to guarantee optimal comfort during intense workouts while maintaining a sophisticated yet modern look. Furthermore, some wholesalers specializing in women's dri-fit golf shirts offer customization options such as logo embroidery or screen printing, allowing for greater personalization when choosing ready-made designs.
Wholesale Sports Apparel & Bulk Team Clothing
Wholesale sports apparel is a great way to get high quality clothing for your team at a discounted rate. Many companies are now providing bulk team clothing and personalized logo corporate apparel, making it easy for teams to get the perfect look with minimal effort. OEM (Original Equipment Manufacturers) and private label suppliers around the world, including Bangladesh, India, Pakistan, China, Vietnam have made it possible for teams to choose from a wide range of materials and colors in order to create their own unique look. When ordering in bulk it is possible to take advantage of even greater discounts on large orders as well as free shipping when ordering through certain suppliers.
Custom Logo Corporate Apparel
Custom logo corporate apparel provides an excellent opportunity for businesses and organizations alike to promote their brand or message in a professional manner. The ability to customize logos or artwork allows each individual organization or business the chance to create something completely unique that will stand out from the competition. Private label manufacturers can provide custom printing options on various types of fabrics including cotton twill fabric and polyester knit fabric allowing you the freedom to choose whatever best suits your company's needs. This customization process also helps ensure that any customized items will be accurately representing your brand image or message every time they are worn by employees or supporters of your organization.
Dri Fit Polos Supplier Bangladesh
The dri fit polo shirt has become an increasingly popular piece of casual wear due its breathable material which offers comfort during physical activity while still maintaining a stylish appearance that can be worn day-to-day outside of sporting events too. As such many suppliers in Bangladesh have invested heavily into producing this style of garment so that customers around the world can enjoy high quality products at competitive prices when ordering in bulk quantities via OEM (Original Equipment Manufacturer). Companies like SiATEX offer wholesale pricing when placing bulk orders along with accessorizing options such as embroidery services if desired giving you complete control over how you want your garments represented visually too!
Best Dri Fit Polo Shirts
When looking for the best quality dri fit polo shirts there are several factors which should always be taken into account before committing to purchase from a particular supplier or manufacturer such as fabric selection options available; whether additional accessories are offered; cost effectiveness; delivery timescales; customer service/reviews etc., All these elements should be taken into consideration before proceeding with any purchase so that you can rest assured knowing you have chosen wisely when selecting who will supply your goods! SiATEX currently stands out among competitors offering 100% combed cotton pique fabric with moisture wicking technology meaning both comfort & style is guaranteed – alongside this they also offer low minimum order quantities & global shipping options so no matter where you are based, they can accommodate all requirements!
Dri-Fit Polo Shirts Dubai
Dri-fit polo shirts have become increasingly popular in the UAE, especially in Dubai. This type of sportswear fabric, developed by Nike, helps keep athletes dry and comfortable during intense activities by wicking sweat away from the body, allowing it to evaporate quickly, while also providing a snug fit. These qualities make Dri-Fit perfect for sports and everyday wear. Many companies in Dubai offer custom made Dri-Fit polo shirts with OEM (Original Equipment Manufacturer) or private label options available, sourced from leading suppliers such as Bangladesh, China, Indian, Pakistan, Vietnam, etc.
Dri-Fit Polo Shirts Oman
Oman, like its neighbour in the United Arab Emirates (UAE), has an increasing demand for Dri-fit polo shirts due to its favourable climate conditions which make it ideal for outdoor sports and activities requiring cool comfort. Companies in Oman offer custom made Dri-fit polo shirts with OEM or private label options available sourced from leading suppliers such as Bangladesh, China, Indian, Pakistan, Vietnam, etc. Despite price fluctuations based on manufacturing costs and exchange rates amongst other factors, these customized product solutions remain an attractive choice for customers looking for quality garments at competitive prices.
Dri-Fit Polo Shirts Qatar
Qatar enjoys a warm climate, making Dri-fit polo shirts an ideal choice of garment. Companies in Qatar can provide custom made Dri Fit polo shirt solutions through OEM or private label sources, with materials sourced from leading suppliers located throughout various countries. The attractive designs, suited to any occasion, combined with the superior performance qualities compared to other fabrics, make them a popular choice when selecting garments for regular wear in this part of the world.
Dri Fit Polo Shirts Saudi Arabia
Due to the hot climate in Saudi Arabia, dri fit technology is highly desirable. This technology is able to move moisture away from the body while keeping wearers cool and comfortable even during outdoor physical activity. Customisation of dri fit fabrics into polo shirt styles is popular within the country, as well as via external production sources like OEM manufacturers or private label providers. These providers source material from a variety of places, such as Bangladesh, India, Pakistan, China, and Vietnam, in order to provide customers with quality garments at competitive prices.
Dri-fit T-Shirts Kuwait
Dri-fit t-shirts are a popular choice in Kuwait due to the lightweight, breathable fabric that provides excellent ventilation. Available in both men's and women's styles, these t-shirts come in various sizes and colors to suit individual preferences. Many brands offer OEM (Original Equipment Manufacturer) private label dri-fit t-shirts in Kuwait which can be customized with company logos or designs for promotional purposes. Additionally, some companies provide dri-fit t-shirts made with premium quality fabrics from countries such as Bangladesh, China, India, Pakistan and Vietnam among others.
Dri-fit T-Shirts Oman
Omanis love running, playing football, and have great sense of fashion in their clothing choices. Dri fit t shirts are perfect for the climate of Oman; the lightweight fabric allows air circulation to keep you cool even on hot days. There is a wide variety of OEM (Original Equipment Manufacturer) private label dri fit t shirts available in the country that can be personalized with company logos or designs for promotional purposes. Additionally, there are many high-quality options sourced from countries such as Bangladesh, China, India, Pakistan and Vietnam among others.
Dri-Fit T Shirts Qatar
Qatar is known for its hot weather, making dri fit t-shirts an ideal choice for physical activities or sports. Dri fit material is lightweight and offers superior ventilation, wicking away sweat quickly to allow people to stay focused on their activity. OEM private label dri fit t-shirts are widely available in Qatar, which can be customized with logo prints or designs, making them suitable for promotional purposes. Quality products from countries such as Bangladesh, China, India, Pakistan and Vietnam provide customers with plenty of options.
Dri Fit T Shirts Saudi Arabia
Saudi Arabians prefer clothing items that are both stylish and practical, such as the Dri Fit T shirt. Manufactured using light weight fabrics, this type of apparel allows air circulation and prevents sweat build up due to its quick drying features, making it perfect for outdoor activities such as running, football, and tennis. Brands offering OEM (original equipment manufacturer) private label Dri Fit T Shirt services are widely available throughout the country, giving businesses the option of customizing products with logo prints or any other design according to their requirements.
Made in Bangladesh Dri-Fit Polo Shirts
Nike is a world leader when it comes to producing high quality and stylish sportswear. Their Dri-fit Polo Shirts are no exception, with these garments being produced in Bangladesh for the global market. As a result of this production line, Nike is able to offer a wide range of sizes and styles, catering to both men and women alike. The Dri-fit material used for these shirts helps keep you cool during intense exercise sessions or hot weather conditions, making them ideal for any situation where breathability is important. These polo shirts also feature moisture-wicking technology that helps keep sweat away from your skin while still maintaining its shape throughout the day, ensuring maximum comfort and performance at all times.
Nike Dri-fit Polo Shirts Wholesale
For those looking to buy wholesale Nike Dri-fit polo shirts from Bangladesh, there are plenty of options available through OEM (Original Equipment Manufacturers) companies located in the region. These companies specialize in creating custom designed apparel items such as t-shirts, polo shirts, hoodies and more with specific logos or designs printed on them. Additionally, they can help you create private label products which are perfect for retailers who want their own unique brand identity without having to invest heavily into buying bulk inventory from Nike directly. Through OEMs you'll be able to find competitive prices on your orders while still getting access to top quality products straight from the source – something that simply isn't possible with other manufacturers outside of Bangladesh.
Womens Dri Fit Polo Shirts Wholesale
Women's fitness apparel needs have become increasingly popular over recent years, which has led Nike to expand its range of women's dri fit polo shirts manufactured in Bangladesh. With wholesale orders available through OEM suppliers operating within the region as well as international distributors spread across countries like Australia, Belgium, Denmark, Dubai, France, Germany, Japan, Kuwait, Malaysia, Netherlands, Nigeria, Norway, Oman, Qatar, Saudi Arabia, Spain, Sweden, UAE, UK, USA, etc., it's never been easier for retailers or individual buyers to purchase these high quality garments at cost effective prices.. Whether you need a single item or multiple units delivered quickly across borders, there will always be an option available when sourcing your women dri fit polo shirts from Bangladesh.
Youth Dri-Fit Polo Shirts from Bangladesh
Young people love wearing comfortable clothing that looks great too; this has made youth driven sportswear items extremely popular worldwide and especially so within Dhaka city limits. In response to this demand Nike now offers youth driven dri fit polos sourced directly from their factory based out of Bangladesh. With these garments being made specifically for younger users they feature smaller sizes along with bright colours and design patterns that appeal more towards younger generations. Thanks again to their widespread network of OEM suppliers found across most major markets around the world, retailers looking for bulk quantities of youth driven dri fit polos can easily source large volumes at affordable rates direct from their factory in Dhaka.
Dri-Fit Polos Manufacturer Bangladesh
Bangladesh has established itself as a leading manufacturer of dri-fit polos. This is due to its low labor costs, excellent infrastructure, and access to high-quality raw materials. Many international brands and retailers have tapped into Bangladesh's manufacturing capabilities for the production of their own private label products. OEM (Original Equipment Manufacturer) orders are also accepted by many manufacturers in the country, allowing them to produce custom designs according to customer specifications. In addition, many manufacturers in Bangladesh use Dri-Fit technology which allows garments to be more lightweight and breathable while providing superior sweat management and temperature regulation. The majority of Bangladeshi manufacturers that offer Dri-Fit technology specialize in knitwear and woven apparel such as polo shirts, t-shirts, sweatshirts, hoodies, tank tops and much more.
Dri-Fit Polos Supplier Bangladesh
Bangladesh is also a major supplier of Dri-Fit Polos for countries around the world including Australia, Belgium, Denmark, Dubai, France, Germany, Japan, Kuwait, Malaysia, Netherlands, Nigeria, Norway, Oman, Qatar, Saudi Arabia, Spain, Sweden, UAE, UK, USA. Bangladeshi suppliers provide quality garments made with Dri-Fit technology at competitive prices due to their access to lower production costs compared with other countries such as China or India. Many manufacturers guarantee prompt delivery timescales while offering attractive discounts on bulk orders depending on order size or MOQ (Minimum Order Quantity). They also offer various customization options such as embroidery or printing services enabling buyers from all over the world to create unique garments tailored specifically for their needs.
Dri-fit T-Shirts Supplier Bangladesh
Bangladesh is one of the largest producers of Dri Fit t shirts worldwide supplying buyers from different parts of the globe with an extensive range of colors designs sizes styles fabrics fits etc. With its easy access to premium quality raw materials modern production facilities vast capacity latest technologies advanced machinery etc. this country has become an ideal hub for producing dri fit tees that are not only comfortable but highly functional These tees are manufactured using specialized processes that help keep moisture away from your body allowing you cool down faster during hot summer days Manufacturers based in Bangladesh use advanced knitting machines as well as other sophisticated tools ensuring that each product meets international standards
Hi Vis Dri-fit Polo Shirts Exporter
Bangladesh has emerged as a reliable exporter of Hi Vis dri fit polo shirts due to its strategic location, access to low-cost labor and extensive network of modern infrastructure, excellent transportation systems and high-tech factories. The Hi Vis dri fit polo shirt is manufactured under strict quality control conditions using highly absorbent fabric blends such as nylon, polyester, spandex, cotton, elastane etc. These fabrics make the polo shirt soft, light weight, breathable, comfortable, durable, fade resistant, wrinkle free and quick drying, capable of resisting static electricity and therefore suitable for outdoor activities. Its bright neon colors and reflective stripes ensure maximum visibility even under dim lighting conditions, making it the perfect choice for workers such as construction workers, police officers, warehouse personnel, road workers, traffic controllers, cyclists, runners, joggers, sportsmen, hikers, bikers, security guards, maintenance workers, electricians, mechanics, surveyors, paramedics, fire fighters and railway engineers.
Dri Fit Polo Shirts Custom Made
Custom dri fit polo shirts are a great way to promote your business or brand. Whether you're looking for an economical option for corporate events, giveaways, or simply want to add a unique touch to your wardrobe, custom dri fit polo shirts are the perfect solution. They provide breathability and lightweight comfort while still providing an eye-catching look that stands out in any crowd. The best part is that these customized shirts can be made with any logo, design, or text of your choice. With our OEM service and private label production capabilities we can make sure that you get the exact look and feel you desire in a range of colors, sizes, and styles – all at competitive prices.
Custom Polo Shirt Dri Fit Polo Shirt Personalized Business
As one of the most popular choices for businesses everywhere, custom dri fit polo shirts offer maximum performance during sports activities or casual days on the job. Ideal for professional use such as golf tournaments and corporate outings due to its breathable material which keeps you cool no matter what activity is being performed. We have customers in Australia, Bangladesh, Belgium, Denmark Dubai France Germany Japan Kuwait Malaysia Netherlands Nigeria Norway Oman Qatar Saudi Arabia Spain Sweden UAE UK USA who trust us with their corporate apparel needs because they know that we produce high quality garments at competitive prices with unbeatable turnaround times. Our wide selection allows you to choose from long sleeve designs all the way down to short sleeve versions so you can find something suitable for any situation or season!
Custom Printed Dry Performance Polo Shirts
Our custom printed dry performance polo shirts provide superior moisture wicking technology so sweat will never be an issue again when working hard outdoors or participating in sporting activities! Breathable fabrics ensure maximum comfort throughout long hours of wear while vibrant prints add a stylish flair guaranteed to draw attention towards your business logo or brand name – making them perfect promotional items as well as everyday wear pieces. With our experienced team dedicated to producing top notch garments using only the finest materials available worldwide you will not be disappointed when ordering from us!
People also search about Wholesale Dri Fit Polo Shirts
High quality oversized customizable t shirts for hiphop
,
Abbess grey tank tee
,
Scarlet pink with heart t shirt
,
Wholesale baby clothing
,
Oem odm 200 gsm custom t shirt printing for street wear
,
Offwhite 140 gsm custom t shirt printing for gym tshirt
,
High quality custom bamboo t shirt printing for running
,
Competitive price cvc embroider t shirt for street wear
,
Black dropped shoulder custom t shirt printing supplier
,
Offwhite 280gsm custom t shirt printing for street wear
,
Competitive price quick dry custom t shirt manufacturer
,
High quality bamboo fabric cotton t shirt for gym tshirt
,
High quality pima cotton custom t shirt for street wear
,
Offwhite heavy weight tshirts tie dye t shirt for hiphop