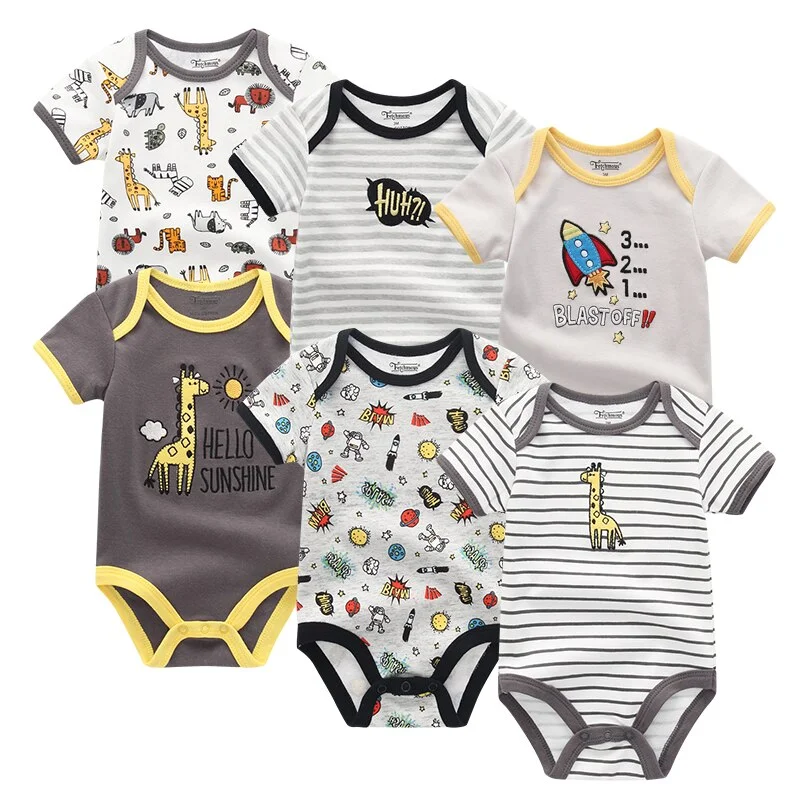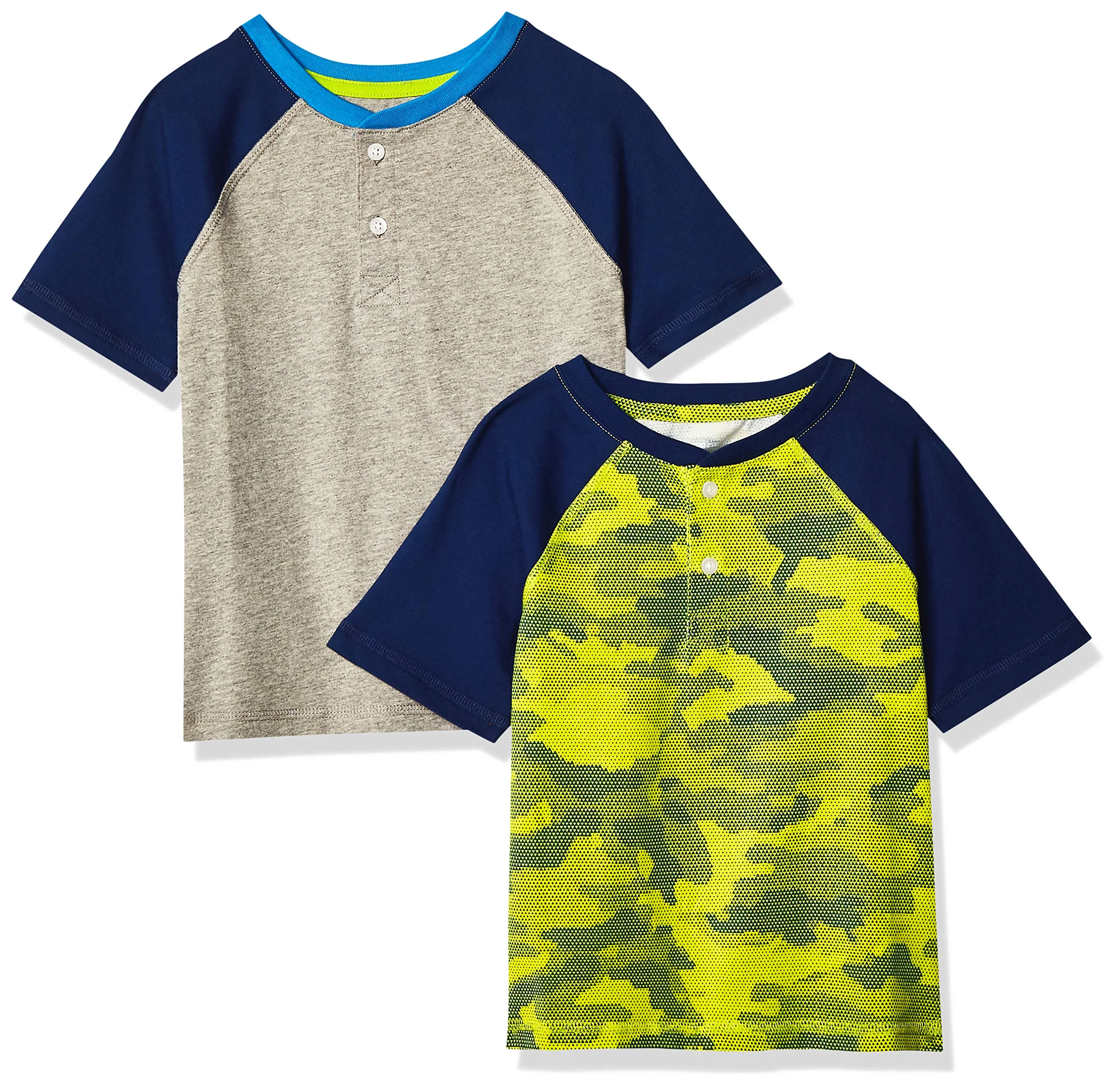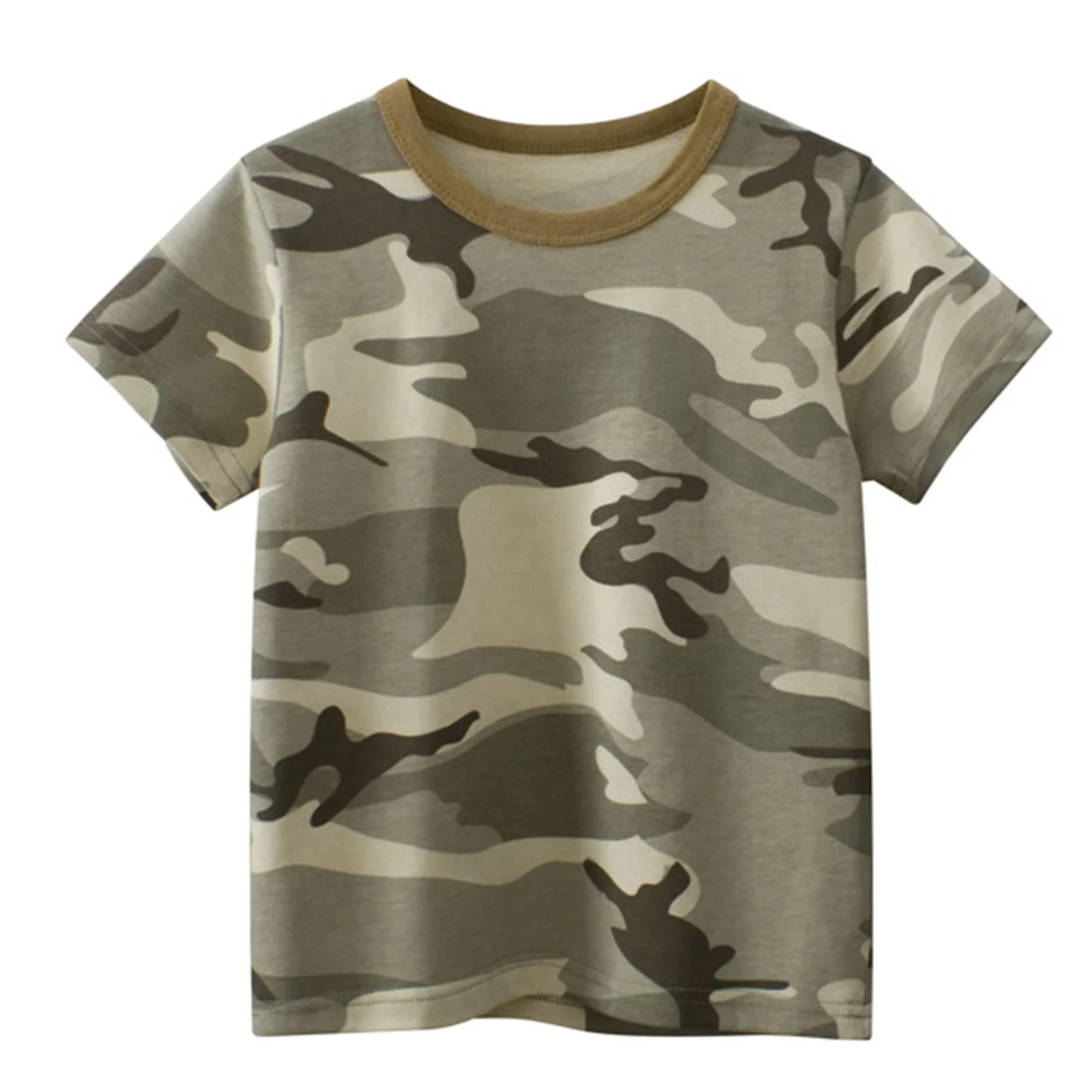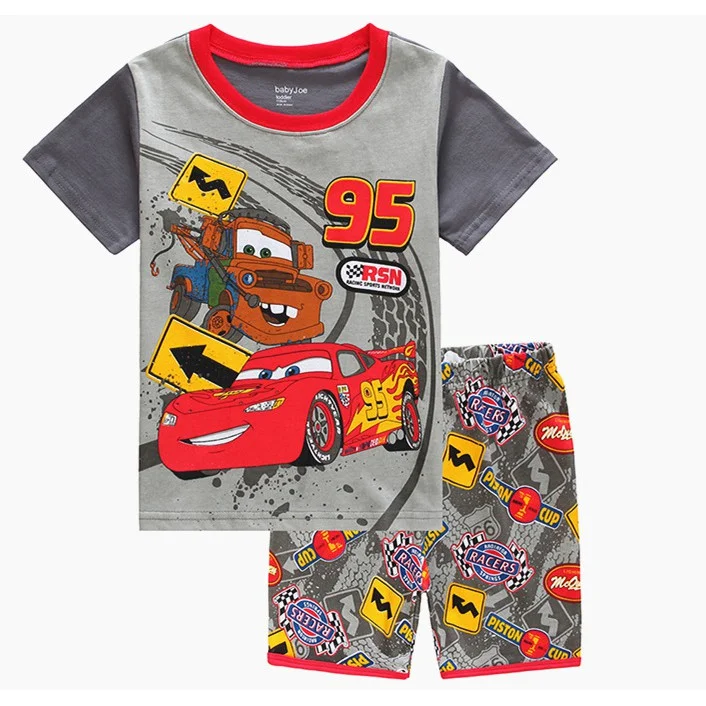 Children's Clothing Manufacturer and Supplier
SiATEX is a baby clothing manufacturer in Bangladesh. We manufacture and export high-quality baby garments to customers worldwide. Our products are made of premium fabric and designed with style, comfort, and safety in mind. We offer a wide range of colours and sizes so you can find what you're looking for. SiATEX is well known for its durable, quality-made products that give long life at an affordable cost. If you're looking for quality baby wear at a great price, then look no further than SiATEX—the premier children's wear supplier in Bangladesh.
Wholesale Baby Clothing
Are you looking for bulk Baby Wholesale Clothing Ohio for your brand? We at Siatex Provide Best Quality Blank Baby Wholesale Clothing Ohio with Shipping Worldwide
ONLY THE BEST
PRODUCT
SiATEX – A Children's Clothing Manufacturer Supplier from Bangladesh
SiATEX is one of the leading children's clothing manufacturer suppliers from Bangladesh. The company has been in business since 1987 and has established itself as a reliable source for quality apparel for children. SiATEX specializes in producing high-quality garments for kids, ranging from casual wear to formal attire. They have an extensive range of products that include everything from t-shirts and jeans to dresses and suits.
The company is well known for its commitment to quality, innovation, and customer service. All their products are made with the highest standards of craftsmanship, using only the best materials available. Their production process is designed to ensure that all garments meet international safety standards as well as being comfortable and stylish.
At SiATEX, they understand that children's clothing needs to be both fashionable and durable enough to withstand the rigors of playtime activities. That's why they use only the best fabrics available such as cotton, polyester, spandex, denim, linen, wool blends etc., which are carefully sourced from trusted suppliers around the world. Furthermore all their products undergo rigorous testing before being approved for sale so you can rest assured that your child will be wearing safe and comfortable clothes when wearing items purchased from SiATEX.
The company also offers a wide range of customization options so you can get exactly what you want when ordering your child's clothes from them. They offer personalized embroidery services so you can add a special touch to any garment with your child's name or initials on it; custom printing services so you can create unique designs; plus size options if needed; and many other features that make ordering custom clothing easy and hassle free.
SiATEX also takes great pride in their commitment to sustainability by using eco-friendly materials whenever possible in their production process such as organic cotton or recycled polyester fibers which help reduce environmental impact while still providing excellent quality garments at competitive prices. Additionally they have implemented several initiatives over the years such as water conservation programs which help conserve resources while ensuring minimal waste during production processes; energy efficient lighting systems; use of natural dyes instead of chemical ones; plus much more!
In addition to offering great quality apparel at competitive prices SiATEX also provides excellent customer service through its dedicated team who are always willing to go above and beyond what is expected in order to meet customer needs quickly and efficiently whether it be through responding promptly via email or phone calls or providing helpful advice on how best to care for your child's new garment once it arrives at home! This level of dedication ensures customers always receive top notch service no matter what type of product they purchase from SiATEX making them an ideal choice when looking for a reliable supplier who will provide great value along with exceptional customer care!
Children Tracksuit Set Manufacturers in Bangladesh
Bangladesh is known for its vast network of garment factories and as such, it is home to a great number of children tracksuit set manufacturers. The country is also one of the largest producers of apparel in the world. It has been estimated that nearly 40% of all apparel produced globally comes from Bangladesh. This includes various types of children's clothing such as tracksuits, uniforms, joggers suits, long sleeve t-shirts and even athletic wear. Most of these garments are manufactured by small scale operations, but some large-scale companies do exist and they offer quality products at competitive prices.
Kids Uniform Manufacturers in Bangladesh
Uniforms are essential items for children's school wear and so there are many kids uniform manufacturers in Bangladesh offering a wide range of products. These include everything from simple basic designs to more elaborate ones tailored for specific occasions or events. Many Bangladeshi manufacturers provide customised solutions according to individual needs which allow them to create unique looks for customers without compromising on quality or comfort. Moreover, due to the availability of low-cost labor and raw materials in this country, these uniforms are highly affordable making them ideal for those looking for budget friendly options.
Kids Jogger Suits Manufacturers in Bangladesh
Jogger suits have become increasingly popular among younger generations around the globe over the past few years and Bangladesh is no exception when it comes to being home to a great number of kids jogger suit manufacturers. As mentioned above, most Bangladeshi companies focus on producing affordable clothes but with great quality at the same time ensuring customer satisfaction with their purchases every time they shop online or offline from these vendors. Furthermore, there is also an ever-growing trend towards athleisure wear amongst young people meaning that jogger suits now come in different styles and colors providing plenty of options for customers no matter what their preferences may be.
Long Sleeve T-shirt Manufacturers in Bangladesh
Long sleeve t-shirts have always been popular amongst youngsters but recently they have become more fashionable than ever before due to their versatility when paired with other pieces like jeans or shorts as well as under blazers or coats during cooler weather conditions. With this growing demand comes a larger selection offered by Bangladeshi manufacturers who specialize specifically in manufacturing long sleeve t-shirts made with high quality fabrics suitable even for winter season use if needed while still remaining cost effective solutions compared to other international brands available on the market today.
Kids Athletic Wear Manufacturers in Bangladesh
With activities like sports becoming increasingly common among both boys and girls alike across countries worldwide nowadays it's no surprise that athletic wear has become just as popular leading many Bangladeshi firms specializing only on designing kid's sports outfits ranging from tops like hoodies with matching bottoms like sweatpants up till entire sets complete with shoes too giving parents plenty choices when shopping around for appropriate activewear for their little ones.
Boy's Short Pyjamas Sets Pajama Manufacturers in Bangladesh
Pyjamas sets have always been a favorite amongst boys regardless whether it's summertime or not given how comfortable yet stylish they look especially when designed properly just right enough not make them look overly childish which is something majorly taken into consideration by many pajama makers here since boy's sizes tend vary drastically depending upon age unlike female counterparts who generally fit one size category until they reach adulthood stage making finding suitable pyjamas easier task overall although sometimes still challenging nonetheless..
Girls' Minnie Hoodie with Bow and Ear Manufacturers in Bangladesh
As Disney characters continue remain iconic figures around world so does Minnie Mouse herself which makes her appearance clothing lines quite common now days especially where kids related accessories concerned seeing how much adored she truly within younger demographic hence why Minnie hoodie sets bow ears added were created give girls chance dress up similar beloved cartoon character without having pay hefty price tag usually associated branded merchandise perfect gift idea birthdays Christmas any special occasion really sure delight young fashionistas out there ..
Shortie Pyjama for Teens Manufacturers in Bangladesh
The garment industry of Bangladesh has seen a surge in popularity with the advent of gig economy, such as Uber. The trend is also evident in the production of shortie pyjamas for teens, which are popularly called "lounge-wear" or "sleepwear". These garments have become a fashion statement among teenagers and young adults alike. As a result, there has been an increase in demand for these products from Bangladeshi manufacturers. The majority of these factories manufacture shortie pyjamas for teens using fabrics such as cotton, polyester, rayon, silk and spandex. Moreover, some companies also provide customization services to meet the specific requirements of their customers.
Girls And Toddlers' French Terry Pullover Hoodie Sweatshirts Manufacturers in Bangladesh
Manufacturing girls and toddlers' French terry pullover hoodies sweatshirts is another example of how the gig economy has taken over the garment industry in Bangladesh. There is an increased demand for these items due to their comfort and stylish design. Most companies manufacturing this product use lightweight knits such as brushed fleece or French terry fabric that provides comfort and warmth during chilly weather conditions while maintaining breathability throughout hot days. In addition, many manufacturers offer personalization services to customize designs according to customer preference such as adding embroidery or unique patterns on pockets or drawstrings to make it look more appealing and fashionable.
Boys And Toddlers' Short Sleeve Henley T Shirts Manufacturers in Bangladesh
Henley t-shirts are yet another popular item manufactured by Bangladeshi factories catering to boys and toddlers specifically due to its classic design that can be worn casually or formally depending on one's style preference; hence its popularity among people from different age groups including youngsters who prefer it over other traditional options like polo shirts due to its versatility. It also comes with 3 buttons closure at the neckline with contrast stitching giving it a classic look while providing added comfort at the same time; making it a must have item for both boys and toddlers alike! Companies usually produce this product using lightweight fabrics such as cotton jersey blended with elastane which helps them maintain their shape even after multiple washes without compromising on quality standards set by international organizations like OEKO-TEX® Standard 100 ensuring safety against hazardous chemicals like lead & phthalates used during production process.
Summer Kids Girls Clothing Sets Cartoon Frozen Princess Mermaid Casual Tops Tees T-shirts Manufacturers in Bangladesh
The demand for summer kids' clothing sets cartoon frozen princess mermaid casual tops tees t-shirts is increasing rapidly due to growing demands from parents who wish to dress up their children accordingly during warmer months when schools are closed for vacation breaks. Companies manufacturing this type of apparel typically use soft fabrics like cotton jersey blends which provide flexibility allowing free movement whilst simultaneously offering protection against harmful UV rays emitted by sunrays; making them ideal choice for outdoor activities & playtime routines enjoyed by kids across all age groups! Additionally, they often feature screen printed images depicting characters from popular animated films like Frozen or Ariel (Little Mermaid) further enhancing appeal amongst little ones!
Stripe Hooded Top Bangladesh Wholesale Manufacturer in Bangladesh
Striped hooded top is one of those items that can never go out of style regardless of seasons; mainly because its cool yet relaxed vibe appeals many people irrespective of their gender & age group making it most sought-after option available today! Such items are generally produced using materials such as polyester blended with elastane which provides comfortable fit combined with flexibility allowing wearer more freedom during movements! Furthermore, these articles often come equipped with kangaroo pockets located along front side below waist level providing convenience & ease when carrying small objects around town whilst featuring drawstrings at hood ensuring snugness during chillier evenings out! Bangladeshi wholesale manufacturers have adopted latest technology trends utilized by larger fashion conglomerates enabling them keep pace despite stiff competition posed by renowned brands worldwide!
100% Cotton Kids Plain T Shirts Hypoallergenic Tee for Boys Girls Children School Uniform
The popularity of the 100% cotton kids' plain t-shirts has been on the rise in recent years due to its hypoallergenic quality and ability to offer a comfortable fit for all body types. This type of shirt is perfect for school uniforms as they are lightweight, breathable and durable. They also come in a variety of colors and styles that can be tailored to different school dress codes. Furthermore, these shirts are easy to wash and maintain which makes them an ideal choice for children's everyday wear. With the right care, these t-shirts can last through several years of daily use without fading or tearing.
Boys' Activewear Short Set – Short Sleeve T Shirt And Gym Shorts Performance Set
Boys' activewear short set is gaining popularity amongst boys who have an active lifestyle or need more comfortable clothing while they exercise or play sports. The set includes a short sleeve t-shirt and gym shorts which are made from high quality material that offers comfort, durability and ease of movement while playing outdoors or exercising indoors. The breathable fabric wicks away moisture quickly leaving your child feeling cool and dry even after hours of intense physical activity thus providing comfort during their performance time at school or elsewhere. Moreover, it also gives them a stylish look that is sure to impress everyone around them when they wear it out with friends!
Dinosaur Pajamas for Boys Toddler Kids Manufacturers in Bangladesh
Bangladesh is becoming known as one of the leading producers for dinosaur pajamas for boys toddler kids worldwide due to its low production costs and its commitment towards good quality manufacturing standards. These pajamas are crafted from soft materials such as cotton spandex blend which offers stretchability and comfort that kids crave when sleeping at night or lounging around during day time activities like watching movies, playing video games etc.. Additionally, manufacturers here use dye sublimation printing techniques which ensure vivid colors stay intact wash after wash making sure your little ones look great every single day!
Oem Babywear Manufacturer in Bangladesh Manufacturers in Bangladesh
OEM babywear manufacturers in Bangladesh offer excellent quality garments at very competitive prices making them highly sought after by both international buyers looking for bulk orders as well as local retailers wanting specific custom designs with their own brand labels attached onto them. Their products include baby clothes like onesies, rompers, bibs & booties; tops & bottoms; sleepsuits & pyjamas etc., all made with fabrics such as cotton jersey knits & interlocks that guarantee maximum breathability yet provide enough warmth even during chilly weather months so your little one stays safe and snugly all year round!
Baby Boys Colorblock Slub Jersey Polo Bangladesh Wholesale Factory
Baby boys colorblock slub jersey polo from Bangladesh wholesale factory provides style-savvy parents with endless choices when it comes to fashionable attire for their sons! Available in different colors such as navy blue/white combo; bright red/black combo; grey/green combo etc., each piece features intricate detailing including contrast stitching, split side hems & button plackets along with ribbed trims at collar & cuffs that lend this piece a classic look suitable for semi-formal events or simply lazing around at home on weekends! All pieces are made using high grade slub jersey knit fabric which ensures long lasting wear coupled with superior comfort levels -the perfect combination indeed!
Boys & Girls T Shirt Manufacturers in Bangladesh
The t-shirt industry is one of the most important and prolific manufacturing sectors in Bangladesh. It employs a large number of workers, generates significant revenue, and has become an integral part of the country's economy. The majority of manufacturers are located in Dhaka, the capital city, but there are also factories located throughout other parts of the country. This industry has grown exponentially since 2000, with new technologies such as digital printing and automated embroidery allowing for higher quality products to be produced faster than ever before. As a result, Bangladesh now produces some of the world's best t-shirts for both boys and girls. Many Bangladeshi companies have made international careers selling their products to customers around the globe through online stores or platforms like Amazon or eBay. These businesses have played an important role in providing employment opportunities for people from all backgrounds and helping them earn a livelihood.
Babies Summer Short Sleeve Thin Romper Summer Baby Boy Gentleman Plaid One Piece Cotton Bangladesh
The babies' summer short sleeve thin romper is an essential piece of clothing for any baby boy during the warmer months. This garment is usually made from lightweight cotton fabric that ensures maximum breathability while keeping him comfortable all day long. It features a gentleman plaid pattern on one side which adds character to his outfit while still looking classy at the same time. Made by some of the leading baby clothing manufacturers in Bangladesh, this stylish yet practical garment will keep your little one cool even on hot days thanks to its airy design that allows air circulation around him without compromising comfort or style. The adjustable straps make it easy to fit any size baby perfectly while giving you peace of mind knowing that he won't feel uncomfortable when wearing it all day long!
Boys Sleeve Top and Shorts 2 Piece Pajama Set Manufacturers in Bangladesh
Pajamas sets are becoming increasingly popular among young boys these days who want to look fashionable even when they sleep! These two-piece set typically consist of a sleeved top paired with shorts which can be worn together or separately depending on how he wants to dress up for bedtime each night! There are many pajamas set manufacturers based in Bangladesh who specialize in producing high-quality products using premium fabrics such as cotton and polyester blends which provide extra comfort throughout the night without feeling too warm or too cold at any point during his sleep cycle! Some designs come with fun prints while others feature more subtle color combinations – either way you can rest assured knowing your son will always look great no matter what he chooses to wear each evening before bedtime!
Girls' Undershirts Pastel Color Cotton Tank Top Manufacturers in Bangladesh
A girl's wardrobe just isn't complete without tank tops! Whether she's going out with her friends or lounging around at home after school she'll need something comfortable yet fashionable that she can easily slip into when needed – enter undershirts tank tops from Bangladeshi manufacturers! These garments offer exceptional versatility thanks to their pastel colors which provide plenty of options for pairing them up with different bottoms – making them perfect additions to any girl's wardrobe essentials! They're also incredibly durable so they'll last her through multiple washes without losing their shape or shrinking – plus they're made from 100% cotton so you know she'll stay cool even during those hot summer months ahead!
Girls Sleeveless Tie Front Tank Top Manufacturers in Bangladesh
When temperatures start rising there is nothing better than having some breezy options available within her wardrobe; sleeveless tie front tank tops are ideal additions especially if they come from trusted Bangladeshi brands like Lalakai Couture who specialize exclusively on creating trendy pieces specifically designed for fashion conscious women everywhere! These tanks come with adjustable straps so you can guarantee a perfect fit every time plus they feature drawstring ties along their fronts adding cute details along her torso area; add layers over them if needed but whatever you do don't forget about these versatile pieces because chances are once, she puts one on she won't want take it off anytime soon – perfect for beating those heat waves this upcoming summer season!
Striped Polo T Shirt with Brand Applique Wholesale Supplier Bangladesh
Bangladeshi manufacturers are renowned for producing high-quality polo shirts with brand appliqués at wholesale prices. These shirts typically feature striped designs made from lightweight cotton fabric that provides comfort and breathability while also having a stylish look. The appliqués often feature logos or designs associated with popular brands such as Lacoste or Ralph Lauren, giving them an exclusive touch that sets them apart from other products on the market. Additionally, they are usually machine washable for easy cleaning and maintenance.
Aby Kid's Cotton Pajama Track Pant with Rib Multicolor Print Manufacturers in Bangladesh
Bangladesh is home to many reputable pajama track pant manufacturers who specialize in creating comfortable yet stylish sleepwear for children of all ages. Their signature product features ribbed multicolored prints made from durable cotton fabric that offers both warmth and breathability throughout the night while providing a fashionable look during the day. Furthermore, these pants come equipped with adjustable waistbands as well as elasticated cuffs around the ankles which provide extra support and ensure a snug fit no matter what size your child may be wearing at any given time.
Girls Tank Tops Soft Cami Scoop Neck Undershirts Solid Sleeveless Undershirts for Toddler Girls
Bangladeshi manufacturers have developed a unique range of girls tank tops specifically designed for young children aged two to six years old. These undershirts feature scoop necklines which help to keep children cool during warm weather whilst simultaneously providing protection against sunburns during hot days out in the summertime. They are also crafted from ultra-soft fabrics like viscose or modal making them incredibly comfortable even when worn all day long without feeling too tight or restrictive around their bodies! Finally, these undershirts come in solid colors such as white or pink – giving parents plenty of options when it comes to matching their daughter's wardrobe style perfectly!
Boy's Short Pyjamas Sets Pajama Manufacturers in Bangladesh
For boys who prefer sleeping comfortably but still want something stylish enough to wear outside of bedtime hours – Bangladeshi manufacturers have created a line of short pyjamas sets perfect for any occasion! Available in both vibrant colors like red or green as well as classic black & white combos – these pajamas offer just enough coverage so kids can move freely without feeling restricted whilst also providing maximum comfort thanks to soft materials like polyester fleece lining each pair's inner layer! Furthermore, each set includes two pieces (a shirt plus pants) allowing youngsters more versatility when deciding how they want their outfit put together every morning before school starts up again!
Girls' Minnie Hoodie with Bow and Ear Manufacturers In Bangladesh
Little girls love showing off their favorite characters so why not give them something special this season? Bangladeshi manufacturers have created an adorable collection of hoodies featuring everyone's favorite mouse – Minnie! These hoodies come complete with bow details on each side along with ears attached on top adding an extra cute touch perfect for those chilly days spent playing indoors or outdoors alike! Not only do these garments keep kids warm but they're also incredibly comfy thanks to fabrics like organic cotton which feel super soft against delicate skin ensuring ultimate comfort all day long no matter what activity they might be doing!
Newborn Baby Boy Girl Clothes Sleeveless Bodysuit Pit Romper One Piece Summer Basic Short Outfit
When it comes to newborn baby boy and girl clothing, there is nothing more important than a comfortable and stylish bodysuit. This sleeveless one piece summer basic short outfit provides the perfect solution for little ones this summer season. Crafted from soft cotton fabric with a solid colour block style, this bodysuit features an open neckline and snap fasteners at the crotch for easy dressing. The sleeveless design ensures maximum breathability and comfort, while the ribbed waistband offers a secure fit that won't dig into your baby's delicate skin. Perfect for any special occasion or everyday wear, this versatile piece is sure to be a hit with parents and babies alike!
Colour Block Stripe Rugby Top Manufacturers in Bangladesh
Bangladesh has become a hub of apparel manufacturing over recent years due to its wide range of high-quality fabrics, unbeatable prices and efficient production processes. One of their most popular items are colour block stripe rugby tops which provide fashionable yet functional attire for sports teams around the world. Manufactured using lightweight polyester fabric with moisture-wicking properties that keep you dry throughout the game, these tops feature raglan sleeves which offer enhanced mobility as well as traditional contrast stripes on the chest area for added style points. Complete with advanced printing techniques such as embroidery or screen printing, these quality garments will help you look great when playing your favourite sport!
Girls Tagless Cotton Cami Manufacturers in Bangladesh
For girls who are looking for casual everyday wear then look no further than tagless cotton camis manufactured by Bangladeshi companies. These incredibly soft shirts provide superior comfort thanks to their lightweight construction made from 100% pure cotton material. They also come in an array of vibrant colours ranging from pastel pinks to striking reds making them ideal for adding some fun flair to your wardrobe staples! Furthermore, they feature longer length hems so they can be tucked into trousers or skirts easily without riding up during active activities like running or playing sports making them an all rounder choice that keeps you feeling cool even on hot days!
Boy's Regular Fit T Shirt Manufacturers in Bangladesh
A classic wardrobe staple every boy needs is regular fit t-shirts which can be found manufactured by Bangladeshi companies at competitive rates. Made using durable cotton material these shirts are designed with comfort as top priority offering an adjustable fit suitable for all shapes and sizes thanks to their crew necklines and extended hem lengths that don't ride up when stretched out during physical activity like running around in playgrounds or attending sporting events such as cricket matches! With a broad selection of colours available too there will always be something perfectly suited no matter what event you have planned so why not make sure you stock up now?
Boy's Short Pyjamas Sets Pajama Manufacturers in Bangladesh
For boys who want something cosy yet practical when it comes time to sleep then why not try out some short pyjama sets made by Bangladeshi manufacturers? These PJ's are crafted from premium materials including breathable cotton jersey blend fabric that helps keep little ones warm without overheating them during sleep time whilst still allowing air flow through ensuring optimum comfort levels even on warmer nights! With both long sleeve and short sleeve options available there is something suitable whatever season it might be plus they come complete with elasticated waistbands providing additional flexibility when needed making them ideal for growing boys who may need extra room sometimes too!
Girls' Minnie Hoodie with Bow and Ear Manufacturers in Bangladesh
Bangladesh is known worldwide for its commitment towards producing clothing lines featuring modern designs coupled with excellent quality standards which makes it the perfect destination if you're looking for girls' Minnie hoodies featuring bow and ear details – perfect if she loves Disney characters like Minnie Mouse! Cut from pure cotton material these hoodies offer lightweight insulation against cold weather conditions while remaining stylishly cute due to their bright colours decorated with iconic Disney illustrations along the front panel plus ears embedded on each side of the hoodie itself – creating unique character looks that any young girl would love wearing around town or just lounging around her bedroom watching movies!.
People also search about Wholesale Baby Clothing
Wholesale hoodies
,
Competitive price pima cotton custom tshirt for running
,
Wholesale blank t shirts for screen printing
,
Private label sportswear
,
Offwhite polyester custom t shirt printing manufacturer
,
Competitive price 160 gsm unisex t shirt for street wear
,
Competitive price bamboo tie dye t shirt for street wear
,
Competitive price premium cotton t shirt for street wear
,
Competitive price polyester custom t shirt manufacturer
,
Competitive price bamboo fabric women t shirt for hiphop
,
Competitive price 200 gsm cotton t shirt for street wear
,
Oem odm custom bamboo embroider t shirt for street wear
,
Competitive price combed cotton women t shirt for hiphop
,
Black heavy weight tshirts custom tshirt for gym tshirt