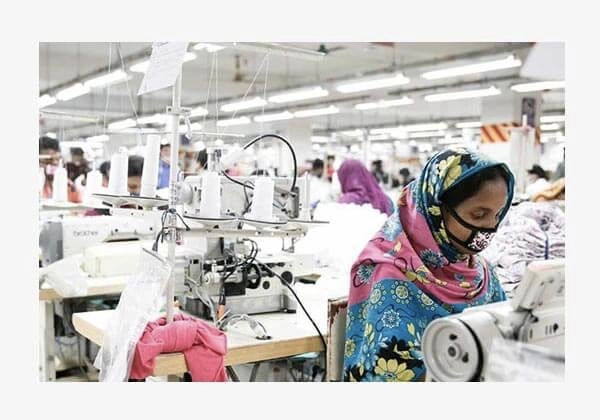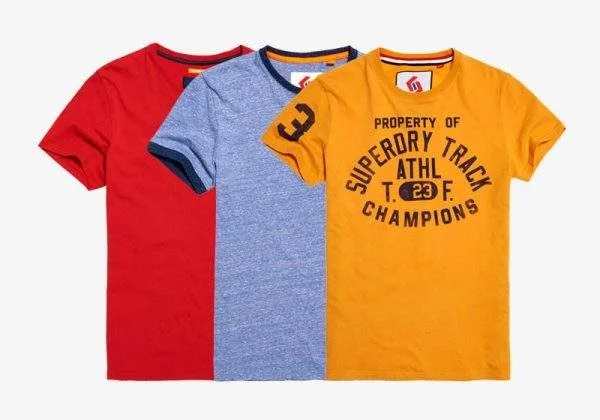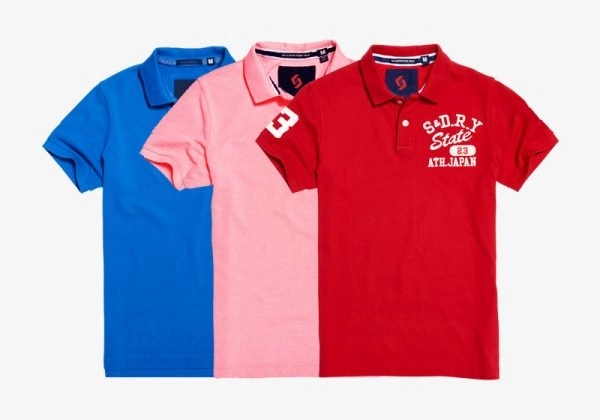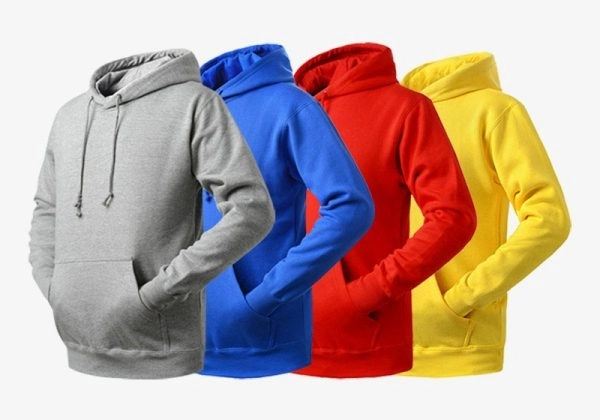 Custom Clothing Manufacturer Since 1987
Development | Sourcing | Manufacturing | Delivery
We are a professional custom clothing manufacturer in Bangladesh
SiATEX is Bangladesh's leading custom clothing manufacturer, wholesale supplier, and exporter. Since 1987, we have been helping customers around the world meet their sourcing. If you are looking for high-quality clothing at a reasonable price, we are here to help. We work with customers to design, develop, source, manufacture, quality control, and ship garments that meet their specific requirements.
We manufacture and supply baby clothes, children's clothes, women's clothes, and men's clothes in knit and woven fabrics. The various styles of our clothes include:
Menswear Manufacturer – Shirts, T-shirts, Hoodies, Sweat-shirts, Trousers, Sweat-shirts, jackets, Jeans, Sweater, Pullover, Football Jersey, Cricket Jersey, Basketball Jersey, and many more.
Women wear manufacturer – Jackets, Tops, Skirts, Shirts, Trousers, Shorts, Dresses, Hoodies, Sweat-shirts, Tank tops, T-shirts, Vests and many more.
Kids wear manufacturer – T-shirts, Frocks, Skirts, Dresses, Tops, Onesie, Sleepsuits, Pyjamas, Sun suits, Cardigans, Jackets, Shirts, Trousers, Bodies, Dungarees, Romper and many more.
Our product categories
Sustainable clothing brands are choosing from a variety of product categories that we are producing. Check more from our categories.
Full Package Garments Manufacturing
We are a leading and trusted full-package fashion manufacturer with a good reputation in the market. We offer various fashion manufacturing services to our valued clientele. These services include fabric and trim sourcing, pattern and per-production sampling services accompanied by the entire manufacturing process like marking and grading of the fabric, cutting and sewing the fabric, printing, packing and shipping of the finished product.
Why is SiATEX better than other clothing exporters?
There are a lot of reasons why our clients love us. We are a company that focuses on quality and values the needs of our customers. Our company's dedication to providing only the highest quality products has resulted in a team that you will enjoy working with! Your quest for high-quality Bangladesh clothing manufacturers has come to an end because we have everything you'll need to bring your vision to life!
Custom T-Shirts Manufacturer
We at SiATEX Printed T-Shirts are a leading clothing factory for custom printed t-shirts in Bangladesh. We have a wide range of printed boy t-shirts to choose from, such as Boy Mom T Shirt, Country Boy T Shirt, Boy Christmas T Shirt, Cool T-Shirts Manufacturers, Bobs Big Boy T Shirt, Astro Boy T Shirt, Mamas Boy T Shirt, Wholesale and Boy Brown T Shirt. Our products are made with the highest quality materials and craftsmanship to ensure that our customers receive the best value for their money. We also provide apparel sourcing companies and white t-shirts manufacturers with our products to meet all of their needs.
Cheap Clothing Manufacturers Bangladesh
Bangladesh Wholesale Online
Branded Clothes Wholesale in Bangladesh
Wholesale Cloth Market in Dhaka, Bangladesh
Wholesale Suppliers Bangladesh
Bangladesh Clothing Manufacturers Exporters
Ladies Clothing Manufacturers Bangladesh
Bangladesh Clothing Factory
SiATEX Bangladesh Clothing Factory is a leading supplier of T-shirts in Bangladesh. We offer a wide range of products, including Bad Boy Records T-shirts, Trolls T-shirts, 1st Birthday T-shirts, Branded T-shirts, GYM T-shirts, Logo Printed T-shirts, Mickey Mouse T-shirts, Woven Shirts, Printed T-shirts, Toddler White T-shirts and many more. Our products are made from high quality materials and are available at competitive prices. We also specialize in custom orders for corporate clients and can provide personalized services to meet their exact needs. With our extensive experience in the industry and commitment to customer satisfaction, we strive to be the best supplier of clothing in Bangladesh.
Bangladesh T-shirts Manufacturers Suppliers
We are a renowned Wholesale Clothing Manufacturer in Bangladesh, offering a comprehensive range of apparel products including T-Shirts, Polo Shirts, Women Shirts and OEM Clothing. Our factory is equipped with the latest technology and has an experienced team of professionals to ensure that all products are manufactured to the highest standards. We also offer custom printing and embroidery services for promotional T-shirts and other apparel items. We have established strong relationships with international buying houses in Bangladesh, providing them with high quality garments at competitive prices. Our buying house list includes tommy boy t shirt, astro boy t shirt, bad boy records t shirt, jesus is my home boy t shirt, beast boy t shirt, lego t shirt boy, roblox t shirt boy and many more. We take pride in being able to provide our customers with a wide selection of apparel items for all occasions including baby boy white t shirts, full sleeve t shirts for boys and i am 3 t-shirt boys.
Promotional Clothing
At SiATEX Apparel Manufacturer, we specialize in designing and manufacturing promotional apparel for corporate events. Our fabrics are of the highest quality, ensuring comfort and style for the wearer. With our extensive experience as a promotional wear manufacturer, we are the perfect choice for any customer looking for a reliable t-shirt supplier and wholesaler. We strive to provide our customers with superior service and quality products that will help them promote their brand in an effective way.
Clothing Manufacturers in Bangladesh – Garments Factory, Export Polo shirts, t-shirts, wholesale hoodies, sweatshirts, pajamas, boxers briefs, sweaters, shirts, sportswear, jeans, uniforms, shorts, workwear, kids wear, etc
Wholesale Bangladesh Clothing Manufacturer
Competitive price premium unisex t shirt for street wear, Wholesale t shirts, White crew neck custom t shirt printing for street wear, Wholesale hoodies, Private label sportswear, Competitive price cvc custom t shirt printing for sport, Wholesale blank t shirts for screen printing, Yellow mini crop top, Old navy printed tees, High quality dropped shoulder cotton t shirt for running, Competitive price polyester embroider t shirt for sport, Competitive price custom bambooizable t shirts supplier, High quality dropped shoulder custom tshirt for running, Offwhite heavy weight tshirts custom tshirt for running, Wholesale dri fit polo shirts
Small Quantity Clothing Manufacturer Bangladesh
We are a leading Make to Order Clothing Manufacturer in Bangladesh, offering a wide range of clothing solutions for our customers. We specialize in Small Quantity Clothing Manufacturing, offering both custom and branded products. Our experienced team of professionals ensures that all of our products meet the highest standards of quality and workmanship. Additionally, we are members of the Bangladesh Garment Manufacturers and Exporters Association, providing assurance that all our garments are produced ethically and responsibly. We offer a variety of services including T-Shirt and Sweat Production, Custom Made Knitted Clothing Manufacturing, Private Label Jeans Manufacturing, Camisole Manufacturing, as well as Printable Apparel Manufacturing. With our commitment to excellence in all aspects of production, we strive to provide our customers with the best possible experience when ordering their clothing needs from us.
We are proud to offer a wide range of wholesale graphic t-shirts, printed t-shirts, ladies t-shirts, tie dye t-shirts and womens t-shirts from suppliers in Bangladesh. Our products are perfect for promotional textiles and pyjama sets. We also provide wholesale services to customers in the UAE. All of our products are made from high quality materials and are designed to be comfortable and stylish. We strive to provide our customers with the best possible service and will do whatever we can to ensure that all orders are fulfilled quickly and efficiently.
Low Moq Clothing Manufacturer Bangladesh
Best T-shirt Manufacturer in Bangladesh
Bangladesh Shirt Factory
Best T-shirt Manufacturer in Bangladesh
Bangladesh T Shirt Wholesale
Sublimation Leggings Wholesale
Cotton T Shirts Made in Bangladesh
Kids Wear Manufacturer in India
Wholesale Exotic Dancewear Vendors
Wholesale T-shirts Made in Mexico
We are SiATEX Apparels, a full-service custom clothing manufacturer in Bangladesh. Our dedicated team members provide individualized support from the start of product development to final production and packing and shipping with delivery. Private Label Clothing Manufacturers India, Dri-Fit T-shirts Wholesale Supplier Austria, Custom T-shirts Modesto Guatemala , Wholesale Fashion Clothing Los Angeles California, Knitwear Manufacturers in Bangladesh Nevada , T-shirt Printing Norfolk, Men's Organic Pique Polo Supplier,
Sublimation T-shirts Wholesale Supplier Portugal, Sublimation T-shirts Wholesale Supplier Canada, Hoodie Supplier Philippines, Custom Denim Jeans, Cotton T-shirts Wholesale Supplier United States, Child Labor in Bangladesh Garment industry, Wholesale Basic Long Sleeve T-shirt Men Factory,
Round Neck T-shirts Wholesale Supplier Bahrain, Athletic Shorts Manufacturer, El Salvador T-shirt Manufacturers, Private Label Jeans Manufacturers USA, Wholesale Jumpsuits Mens, Graphic T-shirts Wholesale Supplier Canada, Poland Men's Polo,
athletic T-shirts Wholesale Supplier Spain, Women's Long Sleeved T-shirt Suppliers, Custom Designs T-shirts Wholesale Supplier United Kingdom, Boys Casual Wear Exporter in Bangladesh, Lightweight Cargo Shorts Manufacturers.
Wholesale Blank T-shirt Factory in Bangladesh
Looking for the best t shirt manufacturer in Bangladesh? Siatex has got you sorted with a variety of customized T-shirts that are manufactured according to … Underwear Suppliers China, Women's Classic Fitted T-shirt Manufacturers,
Best online Clothing Shopping Sites in Bangladesh, athletic T-shirts Wholesale Supplier Saudi Arabia, Board Shorts Factory Bangladesh, Boys T-Shirt Supplier in Bangladesh, Azerbaijan What to Wear in Seychelles, Kneepad Work Trouser Manufacturer in Bangladesh, Wholesale Sweat Suits in New York,
Girls Check Shirt Exporter in Bangladesh, Custom Garment Manufacturers, 6 Button Crystal Tunic Supplier in Bangladesh, Tie-dye T-shirts Wholesale Supplier Iceland, Children T-shirts Wholesale Supplier Belgium, T Shirt Printing, Embroidery T-shirts Wholesale Supplier Slovakia,
Cheap Clothing in Dubai, Casual T-shirts Wholesale Supplier Slovakia Alaska , Mens T-shirts Wholesale Supplier Ukraine, Stripped Polo Shirt, Wholesale Underwear Made in USA, Activewear Bangladesh, Polo T-Shirts Supplier in Bangladesh,
Organic Blank T-shirts Manufacturers, Women's Classic Jersey Vest Manufacturers.
Wholesale Boutique Clothing Suppliers india
We produce custom uniforms in all sizes and types. We also offer school t-shirts and polo shirts. High-quality Sweatshirts Manufacturers, College T-shirts Wholesale Supplier Italy Dominica , Jeans Manufacturer, Wholesale Clothing Suppliers in Uk, Cheap Dri-fit Shirts,
Graphic T-shirts Wholesale Supplier Greece, Custom Gymwear Guatemala , Boys Pant Exporter in Bangladesh, Private Label T-shirts Wholesale, Loungewear Manufacturers USA, Wholesale Gym Clothes, Casual Beach Shorts Factory,
Wholesale Face Mask Suppliers Usa, Custom Mens Gym Wear Suppliers in Bangladesh, Wholesale T-shirts Made in Italy, Oem Men's Custom Oversized Hoodie Factory, Wholesale Mens Joggers, Mens Organic Vintage T-Shirt Manufacturer, Customized T-shirts Wholesale Supplier Chile,
Factories Hoodies, School T-shirts Wholesale Supplier Saudi Arabia, Active T-shirts Wholesale Supplier Panama.
T-shirt Wholesale Market in Bangladesh
We are proud to offer a wide range of custom print t-shirts, promotional clothing, quick-dry t-shirts, company t-shirts and corporate uniforms in Bangladesh. Our high visibility polos, customized t-shirts and promotional textiles are perfect for any corporate or sports event. We also offer cut and sew t-shirts, boys t-shirts, children's t-shirts, washed t-shirts, voting t-shirts, tie dye t-shirts and wholesale cheap shirts. We have a great selection of sweaters and ties in Bangladesh as well as kids' and infant's t-shirts. Our sleeping and sports t-shirt collections are perfect for advertising events or giveaways. We also have retro, toddler and mens' tees along with short sleeve shirts in a variety of colors. Our tri blend shirts come in both blank and custom designs while our ringer tees make great nightwear options. Finally our denim polos are perfect for any work environment.
Import T-shirts From Bangladesh
Custom Clothing Manufacturer in Bangladesh, Custom Clothing Manufacturers in Bangladesh, Custom Clothing Supplier in Bangladesh, Custom Clothing Suppliers in Bangladesh, Custom Clothing Factory in Bangladesh, Custom Clothing Factories in Bangladesh, Hong Kong Custom Clothing Wholesale, Hong Kong Custom Clothing Wholesaler, Custom Clothing Exporter in Bangladesh, Custom Clothing Exporters in Bangladesh, Oeko-tex, Bangladesh Accord, amfori BSCI, GOTS , WRAP, SEDEX
SiATEX is a custom clothing manufacturer based in Bangladesh that has been in business since 1987. The company specializes in producing high-quality garments for customers all over the world, including Europe, the United States, Canada, Australia and Japan. SiATEX has a long history of providing excellent customer service and producing quality garments for its customers.
SiATEX was founded by Mr. Pranub Dutta with the goal of creating a reliable source of apparel manufacturing services in Bangladesh. Since then, the company has grown to become one of the leading apparel manufacturers in Bangladesh and is now recognized as one of the top custom clothing manufacturers worldwide. SiATEX is committed to providing its customers with superior quality products at competitive prices while maintaining ethical standards throughout its operations.
The company's production facilities are located in Dhaka and Chittagong, which are two major cities in Bangladesh. The factories are equipped with modern machinery and equipment that enable them to produce high-quality garments quickly and efficiently. In addition, SiATEX also employs skilled workers who have extensive experience working with various types of fabrics and materials used for garment production. This ensures that each order is produced according to strict quality standards set by SiATEX's clients.
SiATEX offers a wide range of services to meet their customer's needs including design consultation, pattern making, sampling services, fabric sourcing/selection assistance as well as cutting/sewing services for bulk orders or small batches depending on customer requirements. The company also offers value-added services such as embroidery or printing on fabrics if requested by clients during production process .
In addition to manufacturing apparel for its customers around the world , SiATEX also provides supply chain management solutions such as inventory control , packaging , labeling , shipping , warehousing solutions etc . They have an experienced team who can handle all aspects related to supply chain management from product sourcing through delivery . This helps their clients save time & money while ensuring that their orders are delivered on time & within budget .
SiATEX takes pride in being socially responsible & environmentally conscious throughout their operations . They ensure compliance with local labor laws & regulations while taking measures to reduce environmental impact such as using energy efficient machinery & reducing water consumption during production process . They also take part in various social initiatives such as providing education opportunities for underprivileged children living near their factories .
To ensure complete customer satisfaction , SiATEX follows stringent quality control procedures at every stage of production process from fabric selection through final inspection before shipping out orders . Each piece is inspected multiple times before it leaves factory premises so that only best quality products reach their customers around the world .
With over 35 years experience producing high-quality garments , it's no wonder why so many companies trust SiATEX when it comes to custom clothing manufacturing needs . Their commitment towards excellence combined with strong ethical values makes them stand out from other apparel manufacturers worldwide
With decades worth of experience behind them , SiATEX continues to be one of most trusted names when it comes to custom clothing manufacturing needs worldwide today !
Please also search about Wholesale Clothing Manufacturer in Bangladesh
Black dropped shoulder sublimation t shirts for running
,
Wholesale men gym clothing
,
Competitive price 280gsm embroider t shirt manufacturer
,
Competitive price pima cotton custom t shirt for summer
,
Wholesale baby clothing
,
Wholesale blank t shirts for screen printing
,
Baby clothing sets wholesale
,
Competitive price bamboo custom t shirt for street wear
,
Competitive price 160 gsm sublimation t shirts supplier
,
Private label sportswear
,
Wholesale clothing suppliers
,
Competitive price bamboo cotton tie dye t shirt supplier
,
High quality bamboo cotton custom tshirt for gym tshirt
,
Navy blue true california tee
,
Wholesale promotional textiles